May, 9 2020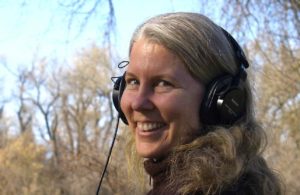 I had no idea that this pandemic would change my practice so much. I have long offered virtual nutrition consulting and midlife renewal coaching by phone, Zoom or other platform of choice. But, to be honest, I never took my ability to do distance healing  seriously until now. For years I provided these sessions to clients who moved away and requested them. It took the state pandemic response to close my hands-on practice to realize the value of this intuitive skill. To help support people during the coronavirus pandemic, I am now officially offering virtual Craniosacral Therapy and Acupressure sessions as well.
Given the overwhelmingly positive feedback I have received to date, with clients reporting physical transformations similar to those experienced in person, I have decided to continue offering these sessions virtually, even after the quarantine period is over – to support locals with mobility challenges and clients living out of state. Find out more below, and contact me to schedule a session.
Here's how a virtual session compares with a hands-on session:
Hands-On Session
During a hands-on session, I feel into, communicate with, and gently shift the flow of fluids in the body's tissues. Using my hands, I also feel the energy in the acupressure meridians and the cells. I also talk clients through facilitating their own internal shifts, with therapeutic imagery and somato-emotional release. I flow between the use of hands-on sensations and dialogue as needed.
Virtual Session
In a virtual session, I simply amplify the verbal communication between us – to help me access your energy field, in a way that is comparable to what I experience in a hands-on session. As we talk, I tune into the flow of Qi, or energy, in your various meridians, and I feel where that Qi gets stuck in your body. In addition, I tune into the flow of your cerebral spinal fluid and the various bones and membranes of the CranioSacral system, and my hands move as we speak – facilitating the same energetic shifts as I would in person, but from a distance.
The Core Is Energy
In case that sounds woo-woo to you, keep in mind two things: All craniosacral therapy and acupressure work is, at its core, energetic work. The shift you experience is facilitated through deep connection and healing intention. The only difference between an in-person session and virtual session is that my presence with you is energetic, not physical. On that note, also keep in mind that decades of scientific research have proven the efficacy of long-distance healing. In case you'd like to access this research and find out how it all works, a good book to read on topic is Prayer Is Good Medicine, by NY Times bestselling author Larry Dossey MD – a pioneer of the convergence of medicine and spirituality.
How a Virtual Session Works
After you are sitting or lying down comfortably, I verbally guide you through a relaxation process to help us both go deeper in our awareness of your body. I then ask you to scan your body and bring your awareness to the area that wants assistance first. I ask for permission to place my energetic hands on your body and ask that you let me know when you feel them. This helps you to pick up on the subtle shifts that show that we are in tune. I often ask you questions to help you connect more with your body, and also to confirm that we are on 'the same page'.   As we go through this gentle Q&A process together, I develop a clear mental image and internal physical sensation about what is going on with you, and where it corresponds in your physical body. It is like we are on a deep exploration together and it enables you to make the same kinds of internal shifts that you would make if we were together in person.
If you were to see me working, my eyes would be closed and I would be moving my hands, sensing and transmitting energy to specific areas calling to me. When we find restrictions, twists, tight places and exhausted tissues I ask that together we embrace them with love and compassion. The results are powerful.

Added Perk of Virtual Healing
If you have experienced quality Craniosacral Therapy or Acupressure sessions, you know that they leave you in an altered state of deep relaxation and bliss. That's because they engage the parasympathetic nervous system – taking you out of fight/flight mode and ushering you into rest/digest mode, in which your innate healing mechanisms are activated. The added perk of a virtual session is that you don't have to pull yourself out of that healing state to drive home safely. Instead, you can simply lie down for a nap and allow your body to continue to rest – extending and further absorbing this deeply nurturing and recharging state of being.
Results
Recently a client told me that her session 'wildly exceeded her expectations'. Other clients have received reduction or elimination of back pain, neck pain, post-concussion syndrome, digestive discomfort, emotional distress and more. At the end of every session clients typically say, "I feel so much more relaxed!".  Others have new insights into long standing issues. Most feel more connected and loving towards their bodies.
What one client said:
"I have been working with Anasuya for two years, and I admit that I was a bit skeptical about continuing via phone appointments. But I trust her implicitly so I was willing to give it a try. And goodness, I am so grateful I did! It has been a god-send to me during this time of sheltering in place.  The sessions allow me to optimally cope even when I feel frustrated, anxious and discouraged. They are a source of calm and reassurance as they help me to ground and heal both in body and spirit. It is remarkable to me how effective these session are and I look forward to my appointment with her every week."
– A.C. (Chico, CA)